Welcome to the Xbox Wiki!
The wiki devoted to collecting information about and the Xbox Universe and more ever since 2006!
We currently have 459 Articles
Admins Forums Help Edit Policies Rules and Regulations Recent Activity
New Pages Images Videos Leaderboard
Featured Article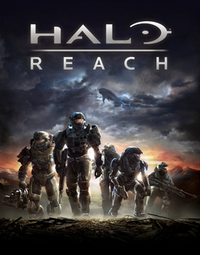 Halo: Reach
is a first-person shooter video game, developed by Bungie and published by Microsoft Studios for the Xbox 360 console. Reach was released in North America, Australia, and Europe on September 14, 2010. The game takes place in the year 2552, where humanity is locked in a war with the alien Covenant. Players control Noble Six, a member of an elite supersoldier squad, during the battle for the world of Reach. As the Covenant begin their assault on the planet, the UNSC begin their heroic yet ultimately futile effort to repel the alien invaders.

Reach was originally announced at the Electronic Entertainment Expo 2009 in Los Angeles, California, with the first in-engine trailer shown at the 2009 Spike Video Game Awards. Players who purchased Halo 3: ODST were eligible to participate in a Reach multiplayer beta in May 2010; the beta allowed Bungie to gain player feedback for fixing bugs and making gameplay tweaks before shipping the final version. The developers focused on creating a compelling world, more difficult enemies, and updated graphics and audio... Read More
Games with Gold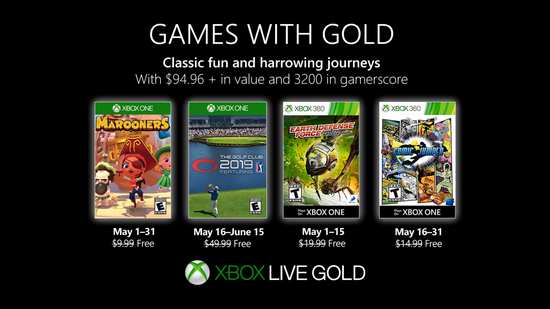 Unfortunately Xbox did not release a video describing the Games with Gold for this month. You can find more information on the games by going to this page.
Featured image
Above is the prototype for the original Xbox. This prototype was first shown off at GDC 2000 by head of Microsoft at the time, Bill Gates.
Did you know?
---
The highest Gamerscore in the world is held by Stallion83 with a score in excess of 2 million.
---
---
---
---
News and announcements
---
Want to update the news board? Click here to do so.
Poll
Are you going to buy a Xbox One X
Community
Create blog post
Hey guys im OscarSCIOlivérFlipFrog this is Blog on the first of my favorite thing with: Fictional, 80s and 90s SOV Horror (with Boogeyman 1980-1983 a…

Read more >

Hello everyone my name is OrangeGoose.

I'm writing this to introduce myself. I like geese and like to read xbox wiki and other wikis but i only just g…

Read more >

here is the Xbox Fanon Wiki

would any of you help me and try to improve its maintainence?

Read more >
See more >