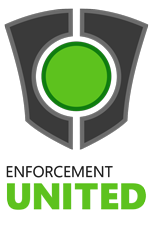 The Enforcement United program (also known as Xbox Enforcement) is a service that allows members to get involved and ensure that the Xbox network is safe and fun. Members who join the program will provide their opinions on a gamertag to decide whether or not it violates the Code of Conduct.
The data provided is then fed back to the Xbox Live Policy & Enforcement Team (XBLPET) to help them crowd source information on potential gamertag violations.
What is it?
[
]
A team of Xbox network professionals dedicated to the preservation and promotion of a safe, secure and enjoyable experience for all Live Platform and Community members.[1]
Values
[
]
Integrity

[

]
Xbox United members are accountable for their actions; they must make consistent, unbiased decisions based on the best available evidence.
Compassion

[

]
The policy is a guide. Members must do what is right, not always just what is written. Context matters.
Precision

[

]
With authority comes great responsibility; members must be precise in their investigations, documentation, reporting, and application of enforcement policy.
Team

[

]
Each individual is critical to the programs success. Each member is trusted and empowered to do what is right. Xbox Enforcement will learn from mistakes and always try to improve. The organisation care deeply about the customer's experiences on Xbox network and are dedicated as a team to make it a safe and fun place to be!
The System
[
]
Enforcement United incorporates information from multiple participants into an algorithm, this then takes factors into account, such as: How many people decided that the gamertag violates the Code of Conduct and How reliable those people were, based on their previous decisions. The system will then determine how to escalate the issue.
The system will either:
Order the gamertag to be changed.
Send the report to the Xbox network Policy and Enforcement Team.
Close the issue, because there was no violation.
Further Information
[
]
The Xbox network Policy & Enforcement Team believe that this program works because the system can determine whether the users are trustworthy members and their previous reports have been accurate. 
External links
[
]
References
[
]
See also
[
]